How to Create an Effective Lead Generation Messaging Strategy
We believe that what you say matters. However, the way you say it matters as much, if not more. With some standards as a foundation, you can create customized, highly relevant messaging for your lead generation efforts.
Your Messaging is Shaped by Your Industry and Your Audience
We spend a lot of time preaching about standardization. We frequently discuss and share best practices. And, of course, we firmly believe in the need to use proven sales methodologies for repeatable, consistent success. But the truth is, each company is unique; so, the sales strategies developed, also must be unique. In other words, there is no cookie-cutter template. Which is why it can be difficult to create a lead generation messaging strategy.
Know Your Company and Competitors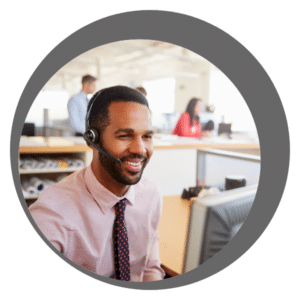 To start, one of the most critical pieces of information to consider is understanding the "personality" or of your company. Some basic questions to ask yourself are:
Who is the competition and h

ow are they positioned within the market?

Which competitor is the price leader?

Which competitor has the best quality?

Who's number one in customer service?
Understanding these differentiators allows you to uncover more about the market in which you exist. With this, you can begin to create effective messaging.
Make Your Messaging Matter to Your Audience
Other factors to consider when creating an effective lead generation messaging strategy include defining the ICP and buyer personas. For example, with defined buyer personas you can target a C-level executive with messaging about their desire to achieve a strategic goal. When crafting messaging for an end-user, your messaging should instead center on making their job easier.
Often overlooked, the perspective of your messaging matters. When prospects receive an email, visit your website, or see a social media post, does the message matter to them? In other words, is your content customer-centric? To write content with the customer's perspective in mind consider the following:
Is the language easy to understand for a ley person?
Does your content focus on challenges they face? From their point of view?
Do you offer suggestions on solving those challenges?
Do you mention your products? Are you listing features and benefits? (hint: you should not)
Make Your Messaging Personal
Even after messaging is developed, a SDR should take customization one step further. The best messaging is custom to each unique prospect. With some quick research prior to a call, the SDR can include personal details to encourage discussion, such as:
congratulate them for recent a promotion

mention news about a pending acquisition

ask them about recent company news, such as a new product or an announcement about one of their senior leaders

provide insight into a news article that may be of interest
There are many great ways to make the conversation unique, relevant, and take the "sales" out of sales.