HUBSPOT CONSULTING SERVICES
Unleash the power of the industry-leading marketing automation platform
Let's take a look at your HubSpot account. We'll suggest adjustment and improvements you can make to optimize results and maximize ROI.
Call us at (770) 881-8408.
Already using HubSpot and want to ensure you maximize your ROI?
Growth Orbit HubSpot Consulting Services offer HubSpot help for B2B Companies who need to optimize their digital marketing efforts and qualify more sales leads. We help our clients understand the power and functionality of their HubSpot accounts and how they can align their sales and marketing processes with this scalable technology.
We offer detailed audits of existing accounts, implementations of new accounts, and reconfigurations to optimize HubSpot for efficiencies and scale. With our guidance, clients increase leads and accelerate their progression through sales pipelines allowing for more, higher quality sales opportunities.
Are you getting the ROI you expected with HubSpot?
Successful HubSpot implementations can be a challenge. HubSpot requires proper configuration, and integrations with other systems as well. With sound methodologies for addressing each phase of the customer journey, HubSpot ROI is achieved through constant testing, reviewing, and adjusting.
Unfortunately, it is quite common for organizations to install HubSpot and not see the results they desire. Many only use static contact lists without segmentation, manual processes, and send one-size-fits-all email communications. In other words, they are upgrading the platform without updating marketing operations leveraging a comprehensive digital marketing strategy. Meaning, the software is not at fault. As a Gold HubSpot Partner, Growth Orbit HubSpot Consulting Services can help you unlock HubSpot's full potential.
Optimized HubSpot Accounts Provide Higher Quality Sales Leads
Many organizations implement HubSpot only to realize later that they are not getting the results they expected. There are several factors in play that contribute to HubSpot success. Growth Orbit HubSpot Consulting Services has the expertise and experience to help you optimize your HubSpot results.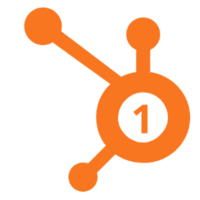 Proper Foundation
How do we get started? First, we look at the current state of your HubSpot account.
Plan, implement, and configure HubSpot according to your marketing objectives. Growth Orbit HubSpot Consulting Services can handle your onboarding while providing technical and strategic guidance based on industry experience and your unique needs. When set up correctly, HubSpot can help you get more leads and close more sales.
List Segmentation and Logic
Next, we create conditions to leverage HubSpot's full potential.
No two contacts are alike, so HubSpot is designed with capabilities for you to identify each contact's individuality. By using a combination of Personas, List Logic, Lifecycle Stage, and custom fields, Growth Orbit HubSpot Consulting Services will help you create conditions to deliver a personalized and customized experience.
Customized and Timely Content
Then we build a system for your HubSpot account to grow and scale.
Growth Orbit HubSpot Consulting Services will work with you on effective messaging for each stage in the customer journey. Workflows will direct contacts toward desired paths. Conditional logic will trigger notifications to contact owners when contacts complete specific activities or reach pre-determined thresholds. Your sales and marketing teams will have greater insights on how contacts interact with your content.
HubSpot is a leading Marketing Automation Platform. It comes with several options allowing users to effectively communicate with and nurture prospects to encourage their progression down the sales pipeline. In fact, HubSpot's founders literally coined the phrase "inbound marketing," which means delivering a message that takes prospects on a path of Attract, Engage, and Delight. Their philosophy hinges on delivering valuable content to the right people at the right time. Ultimately, contacts are able to self-qualify as leads based on who they are, what they do, and which problem they want to solve.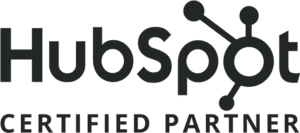 Get More from Your HubSpot Account with Growth Orbit HubSpot Consulting Services
As a Gold HubSpot Partner Growth Orbit is ready to help! Call us now at (770) 881-8408 to discuss lead generation, sales effectiveness, or HubSpot solutions.