DIGITAL MARKETING FOR B2B
B2B Digital Marketing has Significant Impact on Sales Success
B2B digital marketing efforts include responsive websites, marketing automation, outbound email campaigns, social media interactions, search engine optimization and more. The best B2B digital marketing results come from planning, monitoring, and adjusting your tactics. As a HubSpot Partner, Growth Orbit helps B2B clients unleash the power of automation streamlining their online lead generation processes and supplying their sales teams with better qualified leads. Call us at (770) 881-8408 to discuss our methods for maximizing your HubSpot ROI.
Connor Jordan
"Having a great product or service offering means nothing without a having a great story to tell. With a thoughtful digital marketing strategy you can tell that story in a variety of ways to a variety of people, yet make every individual the hero of their own story."
Digital Marketing Services for B2B Companies
Growth Orbit can develop and execute a digital marketing strategy as an independent service or, better yet, as a supplement to a lead generation campaign. Before we dive into our services, it's important to outline how digital marketing can help generate leads.
First, a potential prospect discovers your company or offer through one or more digital channels including your website, social media, or blog. Then, they respond to a CTA, or call-to-action, which leads them to a landing page. A landing page is a web page designed specially to capture contact information in exchange for the agreed upon offer or content. This content can be a whitepaper, contact form, newsletter subscription, video, or something else deemed valuable to the visitor. Once the contact information is captured, it can be delivered to your sales team and put into a cadence cycle for appropriate follow-up.
Keeping this process in mind, Growth Orbit can help your organization plan, create, and execute an entire strategic digital marketing plan or just deliver a specific need a la carte:
Website
Engaging with more potential buyers on your business website is an effective means to help boost sales. Like lead generation, however, creating a website which is engaging and insightful is difficult.  Besides the creative development, website optimization is critical.  A website that does not function properly, with loading errors and lagging speed, will drive prospects away quicker than a New York minute.
SEO
Directly related to your website's effectiveness is SEO, or Search Engine Optimization. It is achieved by making modifications to your website to drive viewership, improve your user's experience, and achieve organic search results.  The bottom line is that SEO is all about improving your page rankings on Google or other search engines. Being on the first page of results is the ultimate goal. Without it, even the most engaging webpage, may never be seen.
SEO optimization can be achieved by utilizing the 'right' keywords, page titles, tag lines, and images. In addition, internally linking content, writing compelling meta descriptions, and becoming an authority on your subject matter can help.
Social Media Management
Promoting your company on social media is a great digital marketing tool. Posts, however, must be insightful and not just a list of what your solution or company does. You have to be social, not just post. When done correctly, your interactions on social media will subtly promote your organization, drive additional traffic to your website , and generate leads.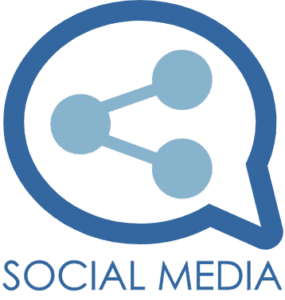 Content Development
Content is the fuel for all your digital activities. The fuel, however, must be the right kind which is insightful and intriguing to your readers. In other words, it cannot be all about 'you'.
Growth Orbit utilizes methodologies from "Building a StoryBrand" by Donald Miller for its content development. The customer is always the hero of our stories, and our content is written in a clear, concise manner.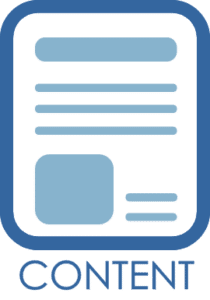 Landing Page
A landing page is a standalone web page which is created specifically for a digital marketing campaign. It is where a visitor 'lands', and vital contact data is collected in exchange for a valuable piece of content. Growth Orbit can build landing pages customized to your specific needs and help drive your visitors to answer the call-to-action.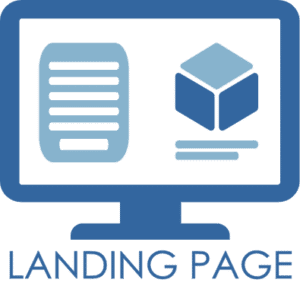 Email Outreach
First, let's get this statement out of the way… cold email outreach is not spam, so emails should not be sent to every contact in your virtual rolodex. Instead, email campaigns must be strategic, target your TAM or a specific group from it, and be customized to your buyer personas. It is a great tool because it is efficient, scalable, and cost-effective. It also allows for A/B testing which helps determine which messages are resonating with your target market. Messaging can then be analyzed and adjust to improve open rates.
The emails themselves should have enticing subject lines that are concise and spark curiosity. The body can share some insights or outline a problem and a solution. Just remember that your customer should be the hero of the story, not you.  Finally, an appropriate CTA is essential to qualify potential prospects and generate potential leads.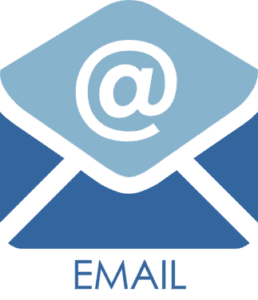 Marketing Automation with HubSpot
HubSpot is a marketing automation platform which automates monotonous marketing tasks such as email, social media posting, and ad campaigns. It helps personalize experiences, streamline workflows, and identify qualified prospects.
Our HubSpot Consulting Services begin a detailed audit and provides recommendations on how to optimize the platform's use and maximize your investment. We can then build effective multi-touch campaigns for cold outreach, drips, nurtures, and sales enablement in support of your lead generation and sales efforts.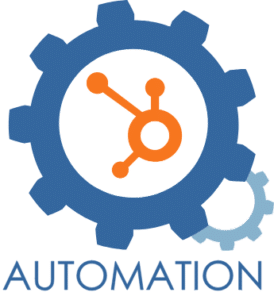 Digital Marketing Plans for Inbound and Outbound B2B Leads
Developing a strategic digital marketing plan starts by creating a solid foundation. At Growth Orbit, we believe online lead generation success begins with a digital marketing playbook. It serves as the centerpiece for all your activities including strategy, defining your TAM, positioning, messaging, buying personas, competition, value proposition, and more. It provides the structure needed to ensure repeatable, predictable success through every digital medium.
As part of this playbook, we will evaluate your current digital presence including branding, content, content storylines, and lead capture methods. We also can perform a SEO evaluation for keyword opportunities to help reshape your online presence. With a playbook in hand, and a a clear direction for your messaging, we can now help you determine the right technology to use.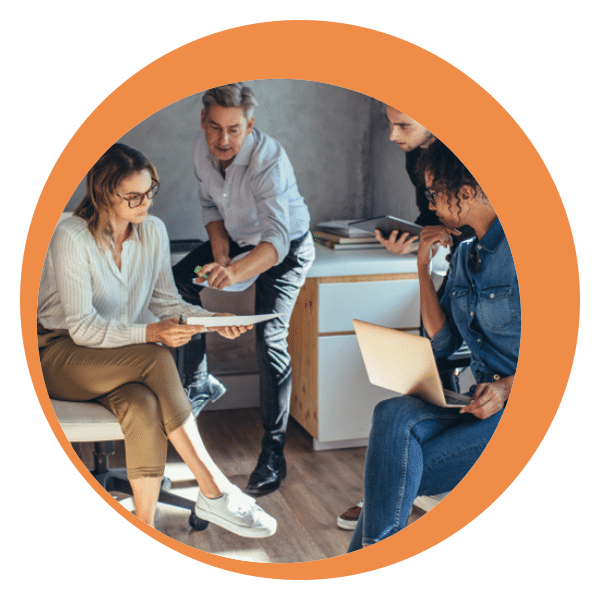 Why Having a Strategy for B2B Digital Marketing Matters
Like lead generation, creating a digital marketing strategy – which achieves predictable, repeatable, and scalable results – requires a plan grounded by proven methodologies. Although the tactics and methods of delivery are very different, they both need to lead with insight, be tailored to your specific market, and be analyzed to maximize success.
Digital marketing can help fill your sales funnel and predictably grow revenue. It also can be more advantages over traditional B2B and B2G marketing methods because:
– Broader reach
– More concrete data to evaluate
– Customized experiences for individual prospects
– 24/7 presence
– Self-service purchase options
– Cost efficiencies