GENERATE MORE LEADS
Advanced Lead Generation Strategies That Work
Read our popular paper on why your lead generation strategy should actually lead to fewer sales leads, not more.
Steve Schilling
"Success with B2B lead generation is difficult. There is no magic bullet nor one-size-fits-all strategy. Success requires a unique mix of knowledge, experience, and technology. B2B lead generation has always been our core competency. Today, we develop and execute advanced B2B lead generation strategies for organizations of all sizes that focus on and deliver measurable results."
How to Achieve B2B Lead Generation Success
People, Process, and Technology
Of course, a reliable source of qualified leads is critical to any business' sales success. But finding a lead generation strategy to achieve predictable, repeatable, and scalable growth can be elusive. Likewise, if you are relying solely on sales to generate their own leads, you are likely falling short of your objectives. To begin, successful lead generation is grounded in proven methodologies. Then, your efforts need to be tailored for your market. And then structured to measure and actively manage results.
Optimized for Success
We have several years of experience in driving real lead generation results. Our clients hire us because and we're good at what we do. When you partner with us, you get a team that implements proven, scalable methodologies. You also get continuous analysis of outcomes. As a result, we can optimize your program to maximize success.
Our Proven B2B Lead Generation Framework
Start with a Proven Framework When Developing your Lead Generation Strategy
Clearly, every business' success depends on effective revenue generation. Therefor, a successful lead generation strategy is a must. Predictable results are best achieved through a proven framework. Growth Orbit deploys a formula for lead generation success based on thousands of client engagements.
Selling a product or a service, even to a typical consumer needs strategic planning, proven methods, effective implementation, and management. One thing evident in any business' growth story is they all struggle, at some point, to achieve predictable revenue growth. Success depends on crafting a strategy based upon your target market's needs and desires, developing a clear message, and utilizing effective methods for outreach and engagement. These strategic components must be combined with evaluation, analysis, and continuous improvement. Growth Orbit's 'Growth Framework' establishes a repeatable methodology to achieve these strategic results.
Why Your Lead Generation Strategy Matters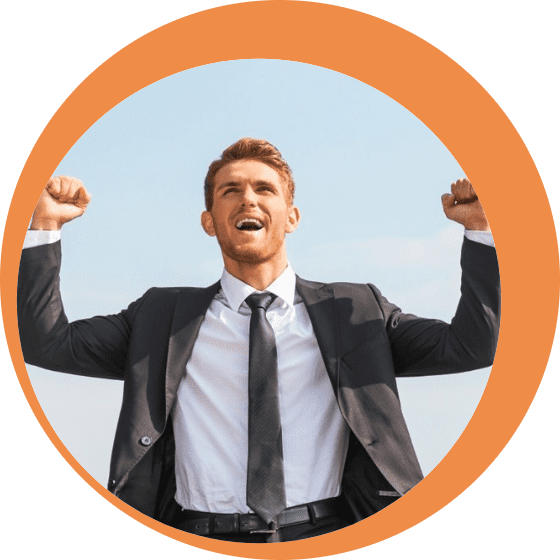 Achieve Success with a Sound Strategy
Indeed, a good strategy does more than set the path toward a goal. In short, it acknowledges the challenges you face and provides an approach to identify and overcome them. Too often, organizations say they have a lead generation strategy when in reality, they do not. Instead, they outline numerous uncoordinated tactics along with poorly defined big picture goals.
Undoubtedly, when you shortcut your strategy, you will fail. Your organization ends up with a multitude of conflicting demands and interests. In the same way a sales or marketing leader whose guidance is "we need more leads", a lack of defined strategy covers up an organization's failure. Without adequate development of a strategy the failure to lead is inevitable. Sure, you must embrace the need for goals, ambition, vision, and values. But each of these elements by themselves, they are not a substitute for the hard work of strategy.

Why Your Salesforce Needs Fewer Leads
Get your Free Copy of Growth Orbit's Insightful White Paper