CONTACT GROWTH ORBIT
Let's talk about getting more leads. Let's talk about closing more sales. We want to hear about your growth plans. We're here to help. Let us know the challenges you are facing as you try to grow your company. We will give you some great ideas to overcome your lead generation or sales performance obstacles and achieve great things.
Complete this form and let us know how we can help.
Call us to discuss your unique lead generation needs. We also provide sales performance solutions to help you get more return on your lead generation investment. Contact Growth Orbit to start growing your business with confidence.
As HubSpot Gold Partners, Growth Orbit helps our clients optimize communications with their contacts. With proper configuration, contact list segmentation, and delivery of customized content your business can effectively communicate with and nurture prospects to encourage their progression down the sales pipeline.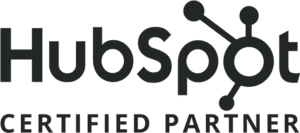 Let's take the journey together.
Growth Orbit is a full-service growth acceleration firm. That means we are focused on driving measurable value through growth initiatives that work. You can focus on other important aspects of your business while we deliver great return on investment for your lead generation dollars. We excel at combining sound growth strategy with proven sales methodologies, supported by effective technology. Therefor, we only consider ourselves successful when you are successful. With our lead generation and sales performance solutions, you can deliver accelerated, measurable growth for your business. Contact Growth Orbit today. We'll help you launch your growth into orbit!