B2B LEAD GENERATION FOR CYBERSECURITY COMPANIES
We generate high-quality sales leads for cybersecurity firms
Let's talk about growing your cybersecurity business with a highly effective B2B cybersecurity lead generation program.
Call us at (770) 881-8408.
Get Cybersecurity Sales Leads
Cybersecurity is a hot industry but connecting with the right opportunities is still a challenge. It's time to stop relying on word–of–mouth and old-school sales tactics to generate new business. Instead, embrace an advanced, targeted B2B cybersecurity lead generation program to drive predictable results and improve the ROI of your cybersecurity sales and marketing investment. 
Cybersecurity Lead Generation Programs
Leading cybersecurity firms who want to can gain new insights into the market, engage more prospects, generate more qualified leads, and drive more predictable revenue growth outsource lead generation to Growth Orbit.   
Our process for designing a successful lead generation program blends our cybersecurity industry experience with our proven sales methodologies. With years of experience designing results-driven lead generation programs supporting cybersecurity providers. Growth Orbit delivers customized, structured lead generation programs designed to fit the unique needs of the cybersecurity industry.   
Our sales development program identifies the right processes, systems, benchmarks, market data, and roles to help you achieve a lead generation program that delivers real revenue results. 
Lead Generation Program Services for Cybersecurity
We know cybersecurity.
Cybersecurity has become central to any business' success… but that doesn't mean finding the best prospects for your firm's services is easy. 
Cybersecurity sales development is not the same as selling other technologies. The risks are constantly evolving, and defenses must realign accordingly. Growth Orbit's team of experts understand the technology, the language, and the acronyms; plus, stay abreast of constant changing market conditions and innovations. More importantly, we know how to have value-based conversations with potential prospects – constantly feeding the top of your sales funnel with qualified leads. 
Growth Orbit's Approach to Generating Cybersecurity Leads
It's critical that your strategy is grounded in proven methodologies, tailored for your market, and structured to measure and manage results.
Target List Acquisition & Enhancement
We will build, acquire, and enhance the company and contact data needed for successful targeting.
Addressable Market Analysis
In-depth analysis of the total addressable market provides actionable insights into segments, trends, and prioritization strategies.
Advanced Lead Generation Program Tactics
Predictable results are best achieved through a proven framework.  Growth Orbit has developed a formula for lead generation success by working on thousands of client engagements.
Messaging Strategy Development
It takes a clear understanding of your market to create insightful messaging that brings insight and relevance to your target market and ideal customer profile.
Sales Development Playbooks
The sales development playbook is the strategic foundation to building a repeatable, scalable lead generation process to accelerate your growth.  It is the core tool that supports all other selling activities and serves as the guide to your products and services.
Program Metrics and Performance Management
Not measuring and analyzing the operations and strategic activities of your lead generation campaign will great affect its success.  How else will you know if the strategy you created is on point, and where to make appropriate adjustments?
Why Lead Generation Matters to Cybersecurity Companies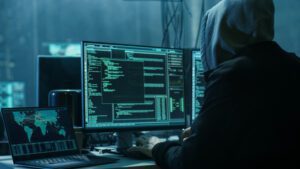 The IT landscape is rapidly changing and becoming a virtual playground for hackers. New network vulnerabilities, the addition of millions of new remote workers and the adoption of the Internet of Things [IoT] with countless sensors creates a whole new array of the challenges. As a result, companies must adopt cybersecurity solutions to combat an ever-evolving wave of threats.
When considering the business risks, it would seem like the cybersecurity market is an easy sale, but it's not. Sales development for cybersecurity companies requires constant message evaluation, precise targeting and making quick pivots as market conditions, risk, and technologies change.
Growth Orbit's proven methodologies ensure predictable, repeatable results, and make certain the right message reaches the right targets at the right time. Let our dedicated team of experts design a lead generation program specifically for your unique needs.
You know your business. We know lead generation. Let us develop the right program together and help you accelerate your growth.
Start Getting Cybersecurity Sales Leads Now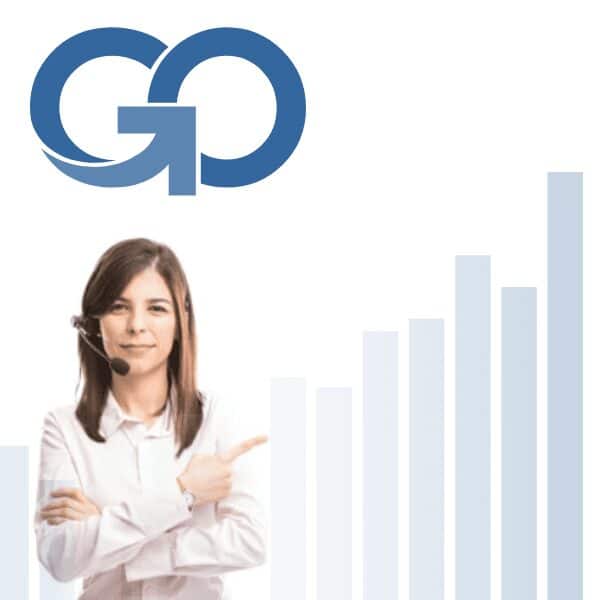 Talk with Us
During your free consultation, we will evaluate your organization's goals and needs.

We Develop a Plan
We develop a lead generation program unique to your organization and goals.

We Generate Qualified Leads
With our proven sales methodologies, we generate qualified leads to fill the top of your sales funnel.

You Start Growing Revenue
We transfer leads directly with your sales team to so they can close deals and accelerate your growth. 
Partner with a Team that Understands Cybersecurity
The experts at Growth Orbit have perfected lead generation for the cybersecurity industry. We understand that cybersecurity sales is hard. Our team is ready to face your challenges head-on and help you achieve predictable, repeatable success.