LEAD GENERATION PROGRAM DEVELOPMENT
Generate More Leads with an Advanced Sales Development Program
Read about the 10 characteristics of high performing sales teams.
Gain a Competitive Edge
Engage More Prospects, Generate More Leads, Grow With Confidence
Go beyond the basics of lead generation with a sales development program that is data driven, built on proven methodologies, and developed by an experienced sales development organization.
Kimmy Netterville
"Sales development is one of the most important functions an organization can build to become a predictable, scalable, and efficient revenue machine. But most organizations lack the experience, tools, and resources to develop a successful sales development program. We leverage our years of experience and hundreds of successful engagements, backed by research and our proven methodologies, to define and develop a successful, actionable sales development program to fuel your growth."
Advanced Sales Development Programs That Work
Proven Processes for Successful Lead Generation Programs
Generating leads is hard work. For a lead generation program to be successful, it requires a no-shortcuts approach. It's an arduous process to engage potential prospects and generate the quality leads your sales force needs. Doing it right takes a mix of skilled resources, business acumen, data analytics, structured processes, and the right enabling technologies. It is a lot to get right.
Because there's so much involved in doing sales development well, most sales development programs fail. But failure doesn't have to be a foregone conclusion. A structured approach to developing a comprehensive program — and avoiding the pitfalls — is the best way to achieve success and generate the sales pipeline your business needs.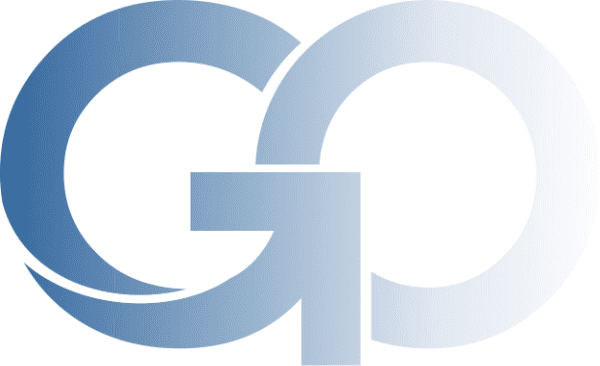 The Ultimate Guide to Lead Generation Program Development
While every company is different, the process for designing a successful lead generation program needs to rely on proven expertise and repeatable processes. With years of experience designing results-driven lead generation programs, Growth Orbit has developed a proprietary methodology to design customized, structured lead generation programs that fit your business needs.
Our sales development program process identifies the right processes, systems, benchmarks, market data, and roles to help you achieve a lead generation program that delivers real revenue results.
Growth Orbit's B2B Lead Generation Program Development Service
It's critical that your strategy is grounded in proven methodologies, tailored for your market, and structured to measure and manage results.
Target List Acquisition & Enhancement
We will build, acquire, and enhance the company and contact data needed for successful targeting.
Addressable Market Analysis
In-depth analysis of the total addressable market provides actionable insights into segments, trends, and prioritization strategies.
Advanced Lead Generation Program Tactics
Predictable results are best achieved through a proven framework.  Growth Orbit has developed a formula for lead generation success by working on thousands of client engagements.
Messaging Strategy Development
It takes a clear understanding of your market to create insightful messaging that brings insight and relevance to your target market and ideal customer profile.
Sales Development Playbooks
The sales development playbook is the strategic foundation to building a repeatable, scalable lead generation process to accelerate your growth.  It is the core tool that supports all other selling activities and serves as the guide to your products and services.
Program Metrics and Performance Management
Not measuring and analyzing the operations and strategic activities of your lead generation campaign will great affect its success.  How else will you know if the strategy you created is on point, and where to make appropriate adjustments?
Why a Professional Approach to Sales Development Matters
The need to drive more opportunities into the top of the funnel by delivering more qualified leads to the sales force never ends. Why then, do so many B2B companies often fail to generate enough qualified leads to achieve their growth targets? Because lead generation is complex, and most organizations lack the necessary skills, resources, and technology to execute correctly.
A lot goes into running an effective and high-performance sales development effort. As an outsourced lead generation provider, Growth Orbit has the proven combination of experienced resources, methodologies, technology, and management disciplines that are necessary to define and structure a successful lead generation program.
You know your business. We know lead generation. Let's develop the right program together. We're a dedicated team of sales and marketing professionals, industry thought leaders, and technology specialists who can help accelerate your revenue growth. We have the experience. We have the expertise. And we're driven to help you accelerate your growth.
10 Characteristics of High Performing Sales Organizations
Get your Free Copy of Growth Orbit's Insightful White Paper