Who We Are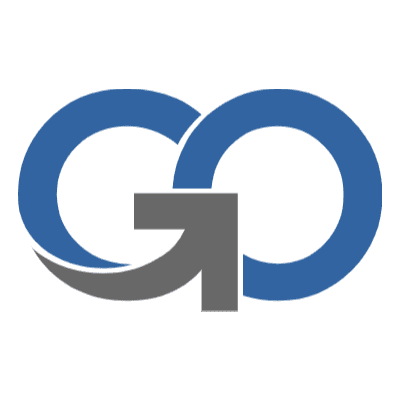 At Growth Orbit, we know you struggle with achieving predictable, scalable revenue growth in your business. We have created a platform that combines people, processes, and technology. We start by helping companies gain a better understanding of their total addressable market. By starting with this foundation, we can more effectively engage with the right prospects at the right time. Doing so ultimately leads to closing more business so you can focus on accelerating your growth and achieving success.
Who is Growth Orbit? Growth Orbit is a full-service growth acceleration firm. Meaning, we focus on driving measurable value through growth initiatives that work. We excel at combining sound growth strategy with proven sales methodologies, supported by effective technology. We only consider ourselves successful when we deliver accelerated, measurable growth for our clients.

From developing smart insight driven sales messaging, to filling your funnel with qualified leads, we've built our foundation on meeting clients where they are and helping them achieve new levels of growth — what we call reaching Growth Orbit!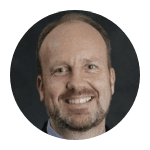 Steve Schilling
Partner
Steve has been leading startups, turnarounds, and high-growth businesses in highly competitive markets for 25+ years. He has been working in "the cloud" since the mid 90s and creating "managed services" offerings even longer. The press and industry analysts have recognized him as an industry visionary, strategist and disruptor. He has twice put companies into Gartner's Leadership and/or Visionary Magic Quadrant.
Specialties: venture-backed startups, turnarounds, high-growth technology, Software as a Service (SaaS/CaaS), Cloud Services, Telecommunication, Sales Transformation, Sales Enablement, Sales Effectiveness, M&A and perhaps most importantly – creating a culture of accountability! Ask him about it.
Kimmy Netterville
Partner
Kimmy has worked in the marketing and sales development world for over 20 years. She has extensive experience and proven skill sets in Lead Generation Strategy, Messaging, Market Segmentation strategy, Client Management, Campaign Management, Operations, and Sales Management.    
She has personally overseen sales development efforts that have created thousands of leads and billions of dollars in revenue.  She is most excited to help her clients manage and succeed with their sales acceleration projects, keeping them on time, on track, and on budget. Ask her how she does it.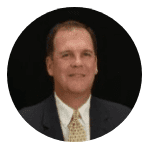 Chris Etter
Partner
Chris started his career as a corporate auditor and completed audits all over the world before getting into sales leadership, general management, and eventually becoming CEO. Chris owned revenue growth for one of the world's largest corporations for 10 years and then for several start-up organizations, and two companies that he founded and subsequently sold.    
Chris's experience has been concentrated in technology, telecommunications, and healthcare. As Chris reflects on a long and successful career, the one thing he has enjoyed the most is helping interesting people with interesting ideas succeed and grow, ask him about it.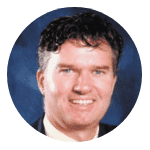 N. Edward Birchfield, Jr.
Partner
Eddie has both a diverse and successful sales and marketing background with over 25 years in various leadership roles. He has earned a strong reputation within the Venture and Private Equity world as an insightful sales leader who identifies problems, confronts obstacles and implements scalable solutions that accelerate growth. For the past decade, Eddie has specialized in working with healthcare services and healthcare technology companies to develop and implement sales strategy and effectiveness programs that drive profitable growth.
Prior to his consulting career, Eddie co-founded ADTRAN, Inc. (NASDAQ – ADTN) an Inc. magazine "500 Fastest Growing Private Companies in the United States." Eddie also co-founded The Sales Leadership Forum collaborating with the Goizueta School of Business at Emory University, the Cox School of Business at SMU and the Owen School of Business at Vanderbilt University. Eddie's starts all engagements with a simple question, ask him about it.
Connor Jordan
Partner
Connor has more than 20 years of experience in a variety of sales, business development, and marketing roles that all required expert implementation and execution of lead generation efforts. With a career focused on B2B technology solutions, Connor has built a reputation for himself as someone who can bridge the gap between high tech individuals and effective messaging for non-technical audiences.
His skills include email marketing, content marketing, social media marketing, branding, logo concept and design, website management, webinar creation, hosting and delivery, and leveraging marketing automation platforms such as HubSpot for lead generation.
Connor also serves on the Board of Lanier Fuller Center for Housing, a charity dedicated to helping lower income homeowners repair and maintain their homes.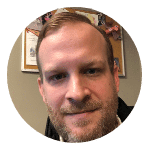 Hunter Bottoms
Director, Talent Acquisitions & Development
Hunter has worked in the Third-Party Staffing industry for over a decade working with and learning from some of the best staffing professionals in the business. Prior to joining Growth Orbit, he previously was co-founder of a successful healthcare staffing and consulting firm. Before that, he worked for one of Fortune's top ranked Staffing Firms. He has extensive experience working in highly competitive markets handling both business development and recruiting across multiple specialties, Accounting & Finance, Information Technology, Healthcare, Sales, and Cybersecurity.
His skills include full cycle recruiting, business development, process improvement, and tracking/anticipating market needs. He excels at delivering a world class candidate experience and helping organizations meet their talent growth and development goals. Ask him about it.
Management Team
Our talented management team brings great experience and sets the tone for an positive, supportive, and high-performance culture.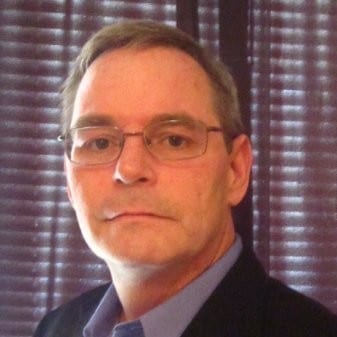 Director, Operations
Gerald has over 30 years of experience. Before joining Growth Orbit in 2012, Gerald has held many roles managing business development, sales and marketing operations. He has successfully implemented lead generation, sales and marketing programs for companies such as Heidelberg and Matrix42. He is focused on increasing profits, while achieving high margin sales revenue and delivering client satisfaction. Gerald holds a Communications and Computer Science degree from State University of New York at Farmingdale.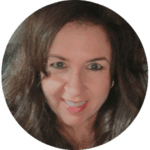 Director, Training and Sales Effectiveness
Jill is an accomplished results-driven sales and sales management professional with an established 18-year track record of delivering profitable results. Her core competencies are in B2B sales, sales management, business development, inside sales management, operations, client acquisition/retention and onboard workforce. She has the ability to interface with all levels of customer employees from IT to C-level management. She brings strong team leadership and interpersonal skills with the ability to effectively work across and manage complex internal and external organizations. Jill's specialty is in training, developing and coaching sales teams to effectively penetrate and target emerging markets driving predictable pipelines and consistently exceed sales quotas. She is a proud graduate of Penn State University, having received her BA in communications.
Program Manager
Josh is a seasoned sales professional with years of experience managing inside and outside sales teams. Prior to joining Growth Orbit, he served in leadership positions at UPS, DHL, and various early-stage start-ups. He also ran his own sales development consulting firm and has partnered with some of the industry's leading voices to train, coach, and develop new Sales Development Representatives. Josh's areas of expertise include sales management, lead generation, outbound sales development, and market development. He holds a bachelor's degree from Louisiana Tech University and is certified in Sandler Sales Training. In his free time, Josh enjoys spending time with his family and his dogs, going to the gym, playing golf, and attending live music events.
Meet Some of Our Talented Team of Sales Development Reps
Our SDRs have a wealth of real world experience and a track record of over-performing. They are truly our biggest and most valuable asset and we are fortunate they all fit well into our positive, winning culture.

Steven
Sales Development Rep
Steven has an extensive background in both inside and outside sales. His experience includes coverage of 18 states managing 30 broker reps producing $16MM in annual revenue. He recently worked for a lead generation company focusing on hardware, software, and services opportunities for IBM, Lenovo and their business partners.
Craig W
Sales Development Rep
Craig has a wide range of experience and knows how to navigate organizations, engage targeted prospects, uncover pain, understand customer needs, and produce quality leads. Craig's areas of focus include industrial technology, healthcare technology and software solutions for small to mid-market organizations.

Jewryl
Sales Development Rep
Jewryl launched his career as a sales professional and event specialist while serving as activities coordinator for a major university. His 15 years of sales and marketing experience in a global and competitive industry among Fortune 500 companies has developed his diverse skillset and talents. Jewryl has become a great closer in the fields of IT, Telcom, and logistics.

Amy
Sales Development Rep
Amy brings Growth Orbit nearly 10 years of customer service experience developed within the public safety and medical fields. She graduated Cum Laude with a Bachelor of Science in Psychology from Kennesaw State University and a Master of Education in Workforce Education from The University of Georgia.

Seema
Sales Development Rep
Seema has a sales and marketing background in various industries, making her very versatile. She started and later sold her own technology company. She is well versed in the healthcare and technology verticals. Seema is always learning and growing and loves to take on new challenges.

Kyle
Sales Development Rep
Kyle has over 10 years of experience in Outside and Inside Sales. Prior to joining Growth Orbit, he excelled in the role of Inside Sales/Business Acquisition Rep within the telecom and healthcare industries. He excelled at uncovering new opportunities for business growth, setting meetings within the hospital C-Suite and closing $35,000+ contracts.

Shannon
Sales Development Rep
Shannon has a thorough comprehension of how to navigate organizations, engage targeted prospects, understanding customer needs and uncovering pain, and producing quality leads. Shannon's areas of focus, includes SaaS, PaaS, AI, enterprise data integration, healthcare technology, and large commercial enterprise technology solution.
Curtis
Sales Development Rep
Curtis brings 20+ years of technology and sales development experience to Growth Orbit in a broad range of software, hardware, applications, and services. His ability to digest and communicate complex solutions has allowed him to prosper in meeting and exceeding desired objectives.

Tim
Sales Development Rep
Tim is a seasoned business development and operations leader, well-versed in telecommunications, SaaS, and Cybersecurity hardware. He offers experience leading and working with startups and larger companies, in consumer, SMB, Mid-Market, and Enterprise sales.
Craig B
Sales Development Rep
Craig Briscoe holds over 20 years sales experience in coalition with C-suite influencers. His client facing engagement strategies have benefited government procurement, energy, education, and healthcare sectors.
Jack
Sales Development Rep
Jack brings to Growth Orbit more than 30 years of communications, marketing, and sales experience with information and network technology product and service companies ranging from early stage ventures to global market leaders. His understanding of products, markets and business operations enables him to clearly and confidently articulate value propositions to senior-level decision-makers.

Amanda
Sales Development Rep
Amanda's focus has been primarily on inside sales and throughout her career she has worked in retail, home security, and restaurant sales. Her strong communication experience and family values led her to work for Palace Entertainment which is the third largest FEC company in the United States. She began there as a Sales Coordinator and in her first year increased sales in her department by 25% and became their Regional Sales and Marketing Manager.

Kurt
Sales Development Rep
Kurt brings 20+ years of inside sales, business development, lead generation and cold calling skills to Growth Orbit. Prior to Growth Orbit, he worked in various industries but most recently in credit risk, competing against big names such as Dun and Bradstreet and Equifax.

Rich
Sales Development Rep
Rich has been a leader in the sales arena for 27 years with extensive knowledge of both inside and outside sales. He has been awarded top performer multiple times while working with various organizations in many different industries, including manufacturing, logistics, hospitality and healthcare.

Ben
Sales Development Rep
Ben excelled in several outside and inside sales roles gaining experience across various industries including logistics and freight, business financing services, legal services, cyber security, and executive lead generation. He also earned company awards such as: National Top Producer, President's Circle, and Black Belt.

David
Sales Development Rep
David has had experience in retail, outside sales, and inside sales in both an SDR and AE capacity. David has developed a keen understanding of how to navigate conversations, uncover pain, understand customer needs, and produce quality leads. David's expertise centers around software solutions for the SMB market.
Future Growth Orbit Partner
Interested in joining our team? At Growth Orbit we are obsessed with helping companies accelerate their growth.