Trusted by a variety of great organizations from multiple industries.
We deliver integrated sales and marketing solutions for growth-driven companies. So, who are Growth Orbit's customers?
Client testimonials
At Growth Orbit we have an inspiring, positive culture and we love celebrating wins with our clients. Here are some kind things our clients have said to us.
From start-ups to Fortune 500, we work with a wide variety of B2B companies.
Establishing trust and providing value for our customers.
Sales is a team effort.
Every organization, big or small, B2B or B2C, must generate revenue to survive. Somebody has to buy from you. You have to close business. Sounds simple enough. However, despite the never-ending flow of new sales methods, surefire tactics, and innovative new technologies your sales organization requires a steady flow of qualified, interested prospects in their pipelines. You need potential buyers. This is our specialty and we're here to help.
Our clients come from a wide range of industries. Many are quite large. Others are smaller start up organizations. With our help, our customers are able to hone their sales and marketing message, focus their energy on prospects most likely to buy, and increase revenue to achieve their growth plans. Growth Orbit customers report shorter ramp times, higher close rates, and better returns on their investments with us than other lead generation efforts.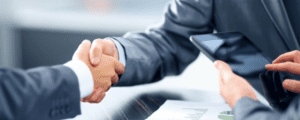 Your success is why we exist. Let's discuss it.
Let us demonstrate how to change your customer conversations, engage more prospects, drive more consistent results, and accelerate your revenue growth into orbit!