List Building 101: How to Build a Sales Prospecting List
Having a good B2B lead list for lead generation and sales is essential for success. A good sales prospecting list is shaped by your market research and ability to enhance, append, and segment.
Bigger Isn't Better when Contact List Building
Most contact lists, or sales prospecting lists, provided for outbound campaigns are thought of as good because they are large, old, and contain as much data as possible. Sadly, this is almost never the case. We often say, "there's no such thing as a good list." Of course, a list can be enhanced, appended, and segmented to become a good list. To do this, you need to define what to keep and what to cut as we discuss as part of defining your target market.
Define Market Parameters Before Building a Sales Prospecting List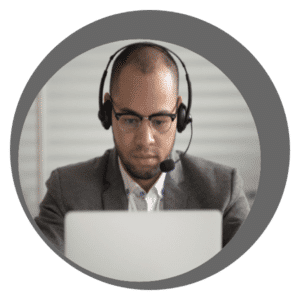 Only after you've defined your Serviceable Obtainable Market (SOM) and your Ideal Customer Profile (ICP), it's time to build your B2B lead lists. Since most product purchase decisions are made for a company as a whole, not for individual contacts within a company, lists should be built first with company in mind, and then the specific likely target contacts – the Ideal Customer Profile (ICP) you defined earlier. Acquiring a lot of contacts, if they are all with the same company, are generally not helpful. Instead, you want to focus on the 2-5 of the right contacts per company. 
Only Buy What you Need
There are several well-known, reputable sales prospecting list providers, such as D&B, Zoominfo, Definitive Healthcare, Lusha, etc. Before procuring anything it's important to think about the data elements you need. Next, factor in what the lists are to be used for. Also, what data you want to import into your CRM or marketing automation platform. Typically, this includes complete company information such as address, city, state, zip, phone, URL, location type (HQ, Subsidiary, Independent, Branch), revenue, number of employees, industry descriptor, industry identifier (SIC, NAICS), and any specific information you need like technologies used. For contacts, you need title, direct phone, mobile, email, LinkedIn URL. Each list provider will have a unique record identifier that you will want to put into your database and retain with the record acquired. 
Create Segments in your B2B Lead Lists to Improve Performance
If you are using your B2B lead lists for marketing campaigns, think about how you want to segment them – size (revenue and/or employees), industry or some other attribute. These segments are important so you can customize your messaging to be relevant for each company and contact based on all those element listed above. This will help you quickly measure how successful each segment is performing against projections.