Sales Development and Growth Forecasting Resources
Thank you for completing the Sales Development Capabilities Assessment. We at Growth Orbit understand your challenges. To help you along your journey we publish premium content based on our years of experience, intense research, and deep understanding of the need for modern solutions. Below are some additional resources we invite you to download.
Excellence Resources about Sales Operations, Sales Forecasting, and Growth Planning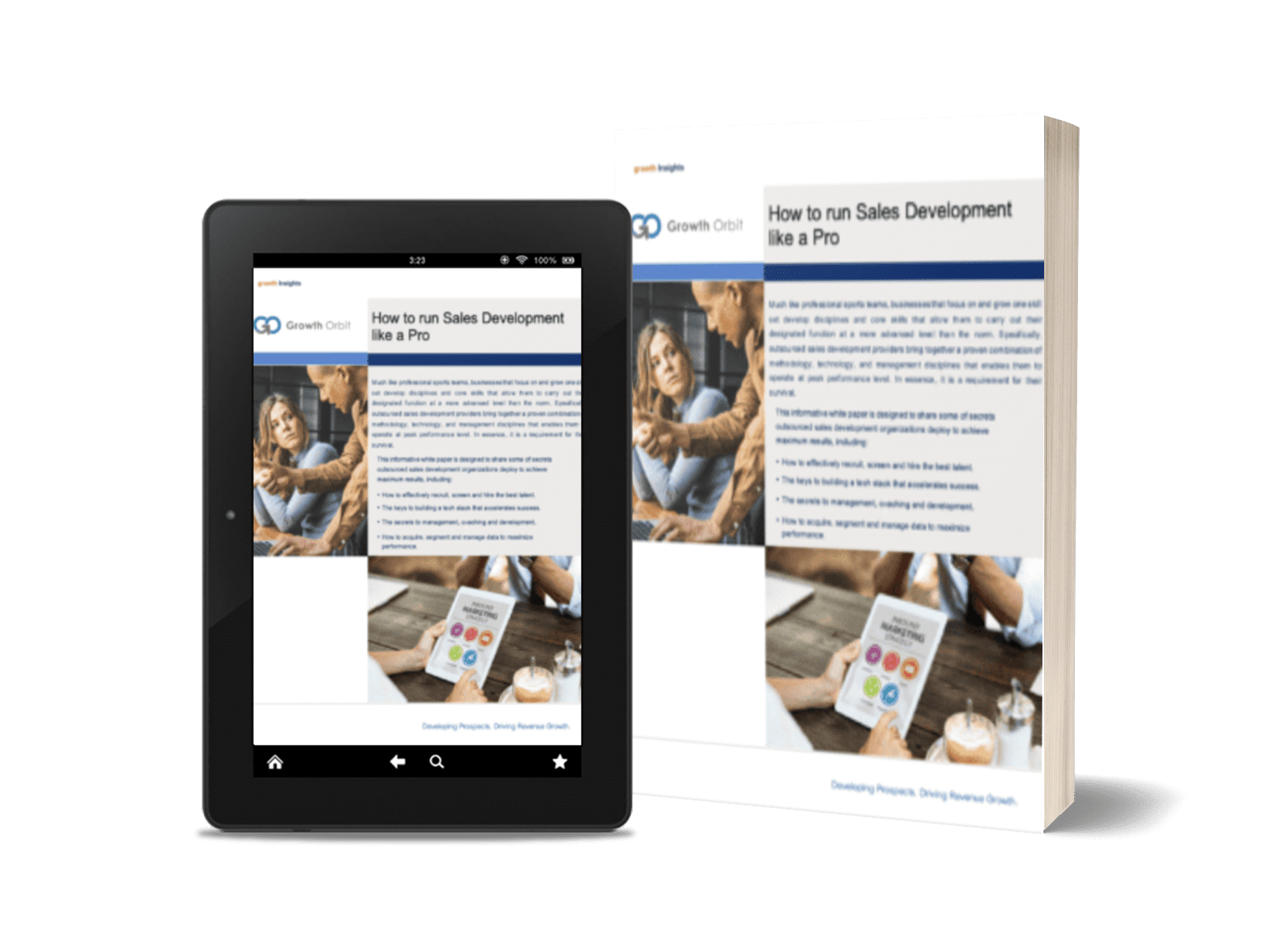 How to Run Sales Development Like a Pro
This whitepaper shares some of the secrets outsourced sales development organizations deploy to achieve maximum results.
How to effectively recruit, screen and hire the best talent.

The keys to building a tech stack that accelerates success.

The secrets to management, coaching and development

How to acquire, segment and manage data to maximize performance.
Are you Struggling to Accurately Forecast Sales?
The whitepaper outlines ways you can accurately forecast sales by understanding and aligning with your prospective customer's buying journey with your sales processes.
Focus on the customer's buying activities, not your salesperson's
Define your sales process accordingly
Base forecasting on predictable high-quality lead generation
Understand that predictability equals forecasting accuracy
Is your Growth Plan Out of Reach?
This whitepaper, we discuss the importance of defining your growth plan based on a formula and the importance of following a deliberate, systematic approach that can be easily managed.
See the importance of using a growth formula
Understand why you need to define your TAM (Total Addressable Market)
Combine lead generation methods to drive growth
Develop sales processes to align with and optimize how your customer buys